Your home office desk is important. Not only because you have an office at home and you need one, but mainly because of the way it meets your personal needs, both ergonomically and with regard to the storage facilities a good desk provides.
An example of that is a desk that provides filing capacity in a deep drawer, which is essential if your office has no room for a filing cabinet. For many people, their home office is no more than a cupboard or a similar small area. For others, it could be larger than most people's bedrooms. Irrespective of the space available to you, you will want a desk that perfectly meets your needs with regard to accessibility, storage, and comfort – and doesn't forget looks.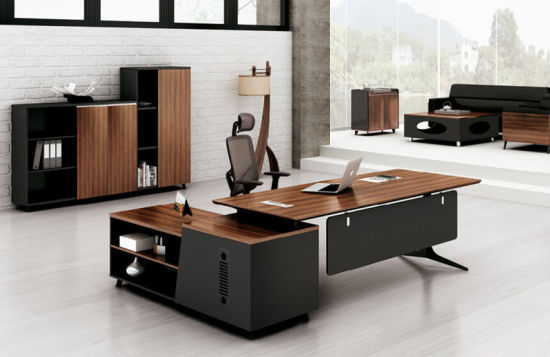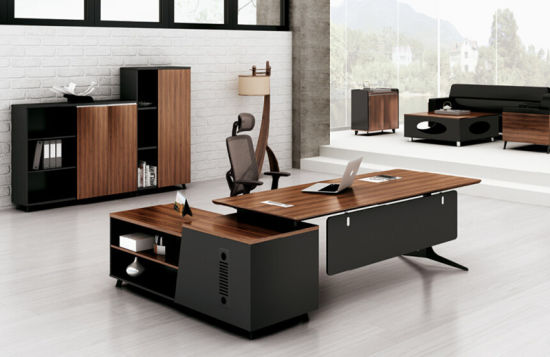 Home Office Desk Design
Whether or not the design and look of your desk are important will depend upon the type of office you have. If you run a professional business from home, and may occasionally have the need for clients or suppliers to visit your office, then you will likely want something more than a laminated board with some drawers. There are many types of executive desks available online suitable for the most professional of home offices.
Desks crafted from solid oak or with cherry or walnut veneers tend to be heavy, but they look very elegant and professional. You might prefer a more modern look, where metal and glass offer a hi-tech finish than most wooden desks can achieve. You should combine your personal preferences with the expectations of visiting clients, and choose a home office desk to meet both needs.
Desk Size:
Naturally, the size of your office desk will depend on the available space. If that is not an issue you should select a desk with sufficient space for your computer – most are laptops these days and take up a lot less space than they once did. If you do not have enough room for a separate printer table, then your desk will also have to accommodate that, plus a router, and also don't forget your personal working space!
Shape:
A rectangular desk will make the best use of restricted space than a round or oval desk. If you have little room, L-shaped desks make great use of space. Another popular design is a wall unit designed with bookshelves and storage space, with a desk projecting at right angles to it. Many prefer this type of design because their office storage and desk can be arranged as a corner unit, making maximum use of small office space.
Storage:
If you choose a 3-in-1 printer, incorporating a copier and scanner, your storage will be limited to printer paper, documents, files, and books. As suggested earlier, one deep drawer can be fitted with filing rails, with another 3-4 drawers for less bulky items. If you use a fax, that capability can be transferred to your computer which can receive and send faxes to and from regular types of fax machines. You should also consider whether locks are necessary or not.
Functional or Furniture?
Is your home office desk fundamentally a piece of furniture or should its functionality be your main priority? Again, this may come down to whether you are running a genuine company or if the desk is simply for home use. There is no need for a functional item not to take the form of a beautiful piece of home furniture. In fact, many professional business desks would look perfectly at home in both a business and a domestic environment.
However, desks hand-made from solid oak, cherry or mahogany tend to be expensive, and more suited to the type of corporate finance that most individuals would find beyond them. The occasional domestic user would be reluctant to spend too much hard-earned income on a home office desk, and there are many good-looking desks available at economical prices that would look superb in a home office.
To summarize…
… your choice of desk will depend to a large extent on the use to which it will be put and on its location. The individual furnishing a small spare room as a home office will have different priorities for the professional home businessman or woman. In one case, the company may be financing the home office furniture, while in the other the cost will be coming from the home budget.
Whichever your reason for seeking a home office desk you will find a large selection of alternatives online. It makes sense to look online before visiting mall showrooms because you can get a better idea of what is available on the market by visiting a number of different online furniture stores. The usual advice is to check it out online but purchase it offline once you see what you are buying. Then you will get no shocks on delivery!
Irrespective of whether yours is a professional home office or simply a computer room, you will find a home office desk to meet your needs on the Woodstock Furniture Outlet website. Visit our showrooms at Hiram and Acworth for a wide choice of all types of furniture in Atlanta.