Did you know that sitting for a long time will inevitably lead to spinal and lumbar fatigue? And if the fatigue continues for long enough, you are likely to end up with lumbar muscle strain and sciatica.
Unfortunately, many of us today sit for more than we should. At work, we sit almost the entire day when working on the computer or attending meetings. And when we get home, we lie on the couch catching up with our favorite show or watching the news. Sometimes we even carry home some work from the office or school and end up sitting extra hours into the night.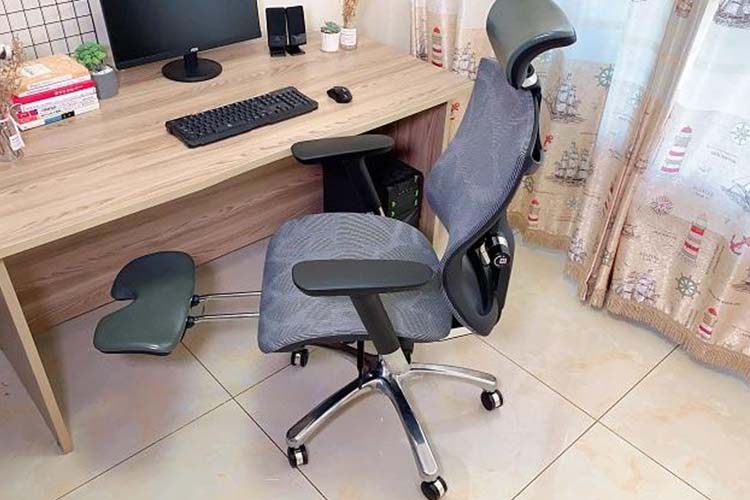 With this kind of lifestyle, it's only important to be concerned about the quality of the chair we sit on. The good news is that with the right chair, you can minimize the chances of diseases that are related to spinal and lumbar muscle strain.
"How do I choose a high-quality office chair?", you may be wondering.
How to choose an ergonomic office chair
One of the challenges you'll face when finding the right chair is the numerous options in the market. Every chair comes at a different price and unique features. It's also common to find manufacturers with chairs that don't match what they advertise. Consequently, it becomes difficult for you to identify a comfortable office chair. No need to worry, though. I have used a comfortable chair before and I'm here to help you identify one. So, let's get started with some of the qualities to look out for in your next computer chair.
Load-bearing capacity
One of the attributes to look for in a chair is the amount of weight it can support. Our bodies have some weight and we don't want to end up with a chair that can't support us. Besides, you will be using this chair regularly. This makes it crucial to consider the seat's load-bearing capacity. Check if the office chair has a load-bearing limit range. In this case, pick a chair with a load-bearing capacity that matches your weight.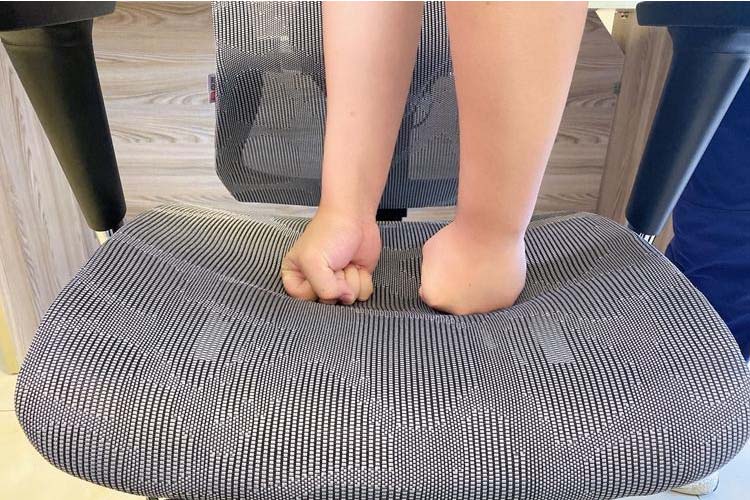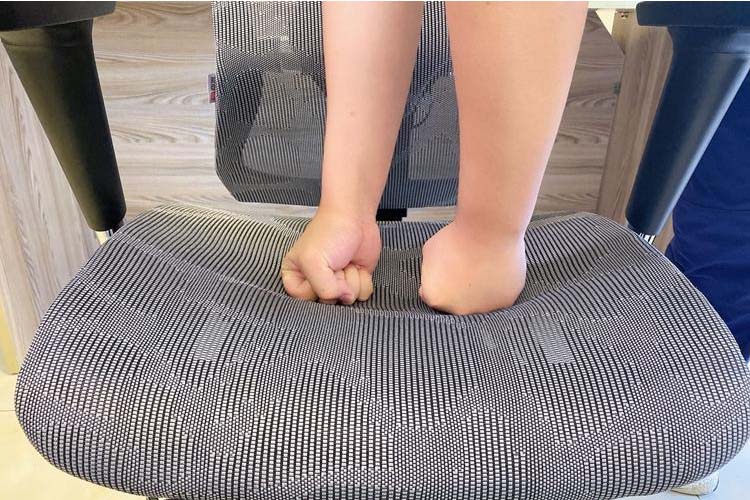 Material
When considering the material and design of the chair, have in mind that the cushion and back of the chair will directly contact your body. If the material is not good enough, it will affect the air permeability. At present, there are mostly sponge, mesh, and leather seat materials in the market. The leather is comfortable, but the air permeability is slightly poor. On the other hand, sponge and mesh are relatively breathable and align better with the human body curvature. It's also very convenient to take care of. Proper air circulation enables you to sit for long hours without feeling sweaty.
Design
Don't forget that a good computer chair conforms to the ergonomic requirements. In this case, it's designed in such a way that the back can fit perfectly with the user's back. This design helps to effectively relieve any sitting-related fatigue on the spine. Besides the ergonomics, any good office chair should come with working accessories. Check whether the chair has wheels, adjustment knobs, and armrests. Test to see whether the knobs and wheels on the office chair work properly.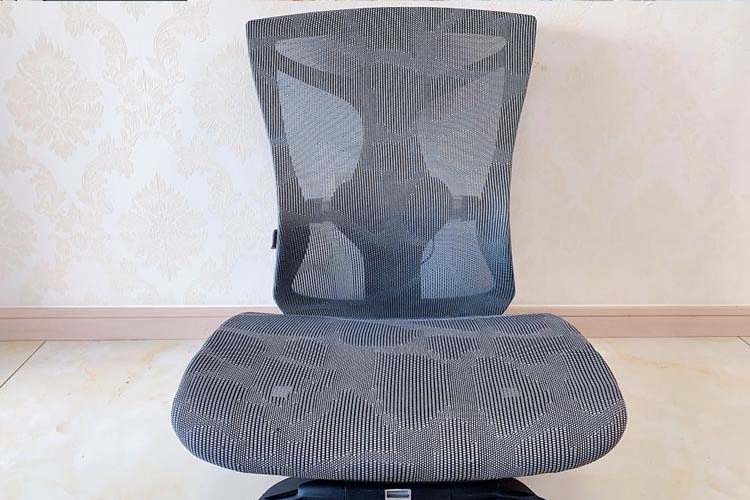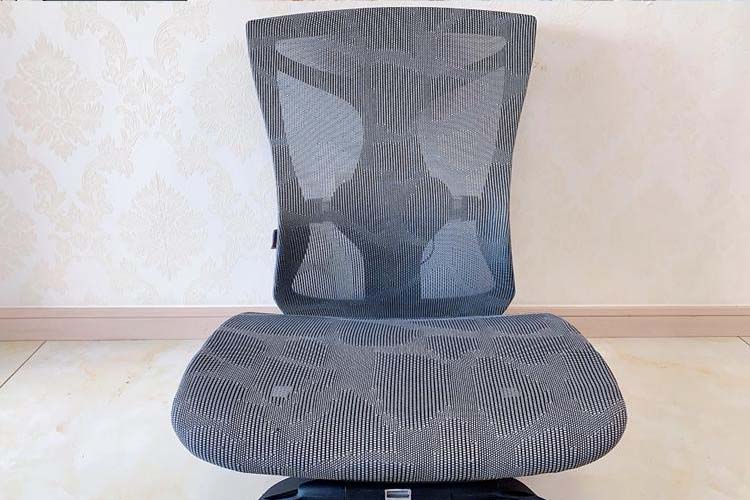 Function adjustment
When we use the office chair, we often adjust the height of the chair to fit our height. This we do so that we can get a more comfortable experience. That's why any suitable office chair will come with the option to lift and lower the height as well as swivel and slide forward or backward. When buying, it's important to check if the chair moves properly when you make any of these adjustments.
Evaluation of Sihoo m18 ergonomic office chair
As I had mentioned earlier, I have bought a comfortable computer chair recently. And today, I want to introduce it to you. This is Sihoo m18 ergonomic office chair. One of the first things you'll notice about this office chair by Sihoo is its beautiful design. Sihoo combines creativity and ergonomics in the design of this chair to create an elegant product that serves its purpose. The chair's classic gray color complements its smooth and beautiful lines, making it a suitable addition to any home or office.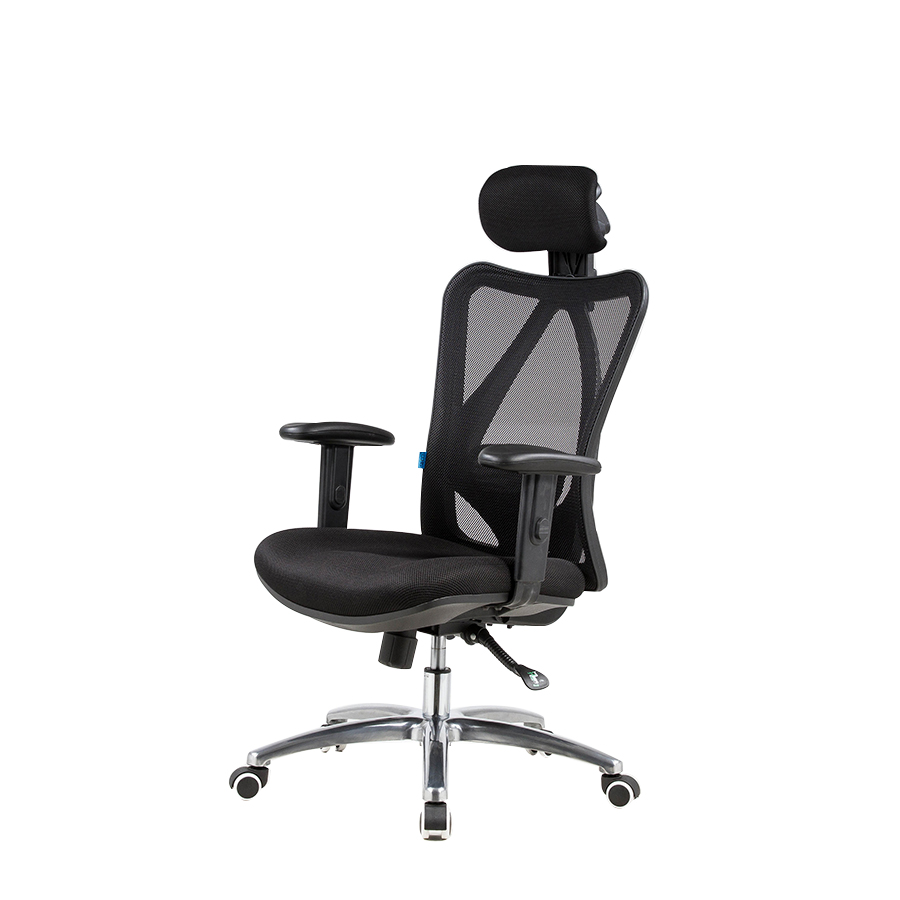 Here's a look at the features that make the chair suitable for you if you sit long hours during work.
Open-box display
If you are like many of us today, you can't afford to go to the physical store to buy a computer chair. This chair is a great option for you since you can buy it directly online. Don't worry if you get a heavy box. This is because the chair is strong and designed with materials that can support users of different weights.
Open the box to see the accessories of the chair packaging. Since the chair is shipped in parts, you'll need to assemble it first before you can use it. Do not worry about the assembling process, even if you aren't into DIYs. The chair comes with simple instructions that anyone can follow to set it up without a hassle.
You'll notice that Sihoo wraps the fittings of the office chair tightly in the bubble bag and protects them with a foam pad. This way, they ensure that none of your chair parts will break during transportation. Inside the box, there's an installation manual that covers all the details you need to assemble your chair.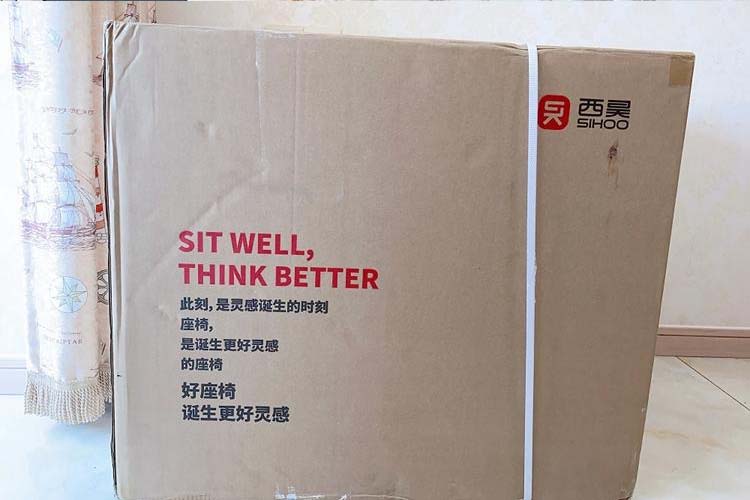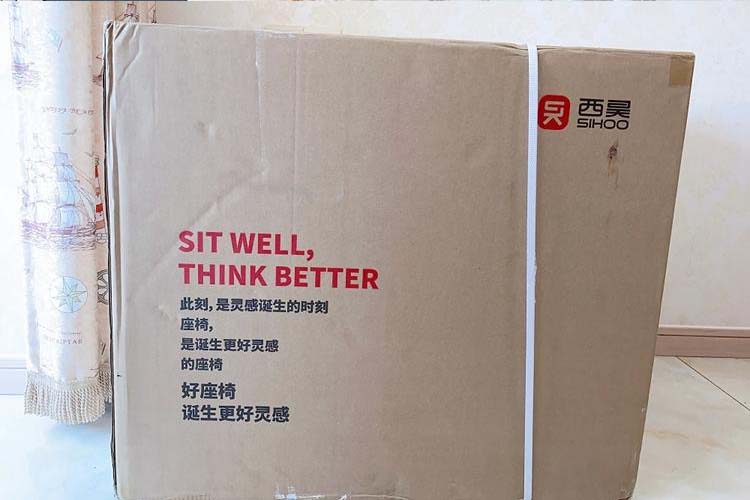 Assembly process
This chair adopts a five-star chair foot design. I'd suggest that you first install the wheel on the foot of the chair. The most important thing here is to align the wheel and the post. Now, twist it and you will be done assembling it. A simple operation it is!
After the installation, test to see whether the wheels rolled smoothly. I loved how the wheels rolled smoothly and without noise. I noticed that the Sihoo m18 ergonomic office chair uses soft PU wrapping material at the bottom of the wheel that works as an effective sound absorber. So, if you work from home, you can use the chair any time of the day without worrying about disturbing those around you.
Next, install the seat cushion. The cushion comes with four adjustable screws. Use these screws to adjust the recline angle of the seat.
There is a hole in the middle of the back of the chair. This hole is for the air pressure bar. It's helpful to install the air pressure bar first on the back before you can fix the chair body. It's simpler to assemble the chair body with the air pressure bar already installed.
The final step involves inserting the armrest and headrest into their specific holes. You just need to align the part on its set position and press it down. This step completes the installation process of the whole computer chair.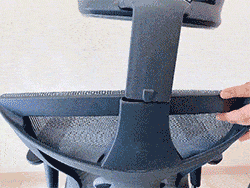 Basically, most of the installation work involves aligning holes, pressing down parts, and fixing screws. You won't need any special skills to set up your chair. It's a simple process that gives a great sense of accomplishment once you are done.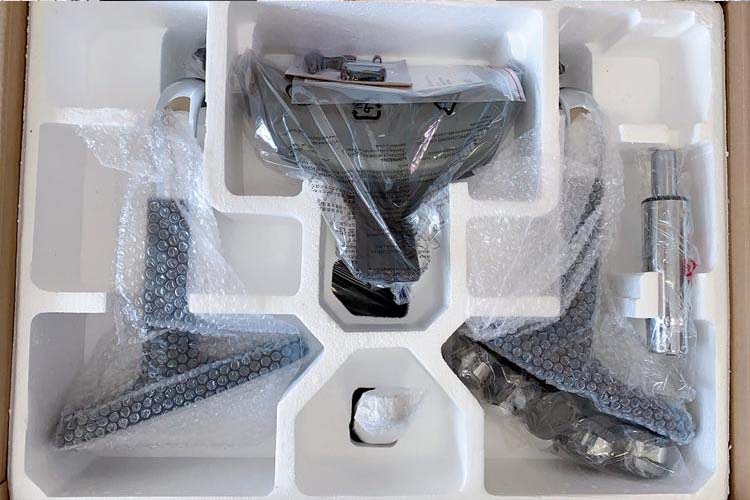 Product display
The assembled computer chair looks like this. The overall shape features smooth lines, a concave-convex back, and a unique visual effect. When viewing it from the back, this seat is pleasant and I got the gray color that fits perfectly in any home decor. Besides, the structure is simple and neat.
Detailed display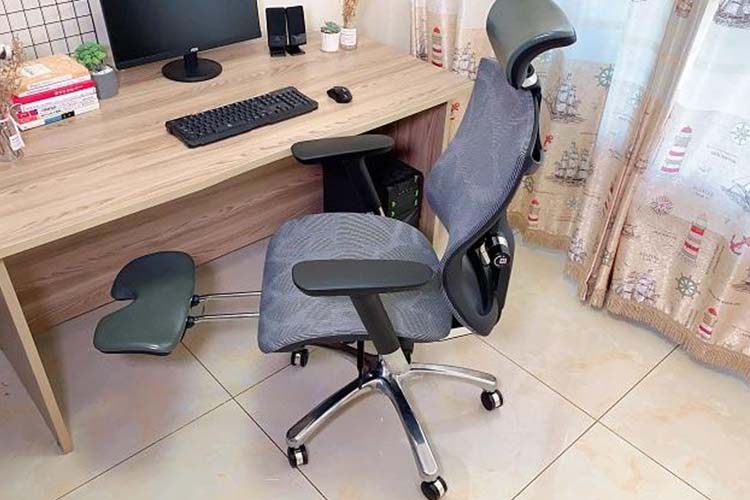 Headrest
The main material for the headrest is PU leather. It's smoothly textured. It's designed to clean easily and stay cool during summer. The head pillow has a natural arc shape and keeps your head in place thanks to its solid support. The entire design of the headrest focuses on maintaining the natural curvature of the cervical spine. As a result, you should be able to adjust the angle of the upper and lower corners to match your neck curve. Additionally, the chair provides proper support for your shoulders. With this setup, you can rest your head comfortably anytime you want to relax a bit.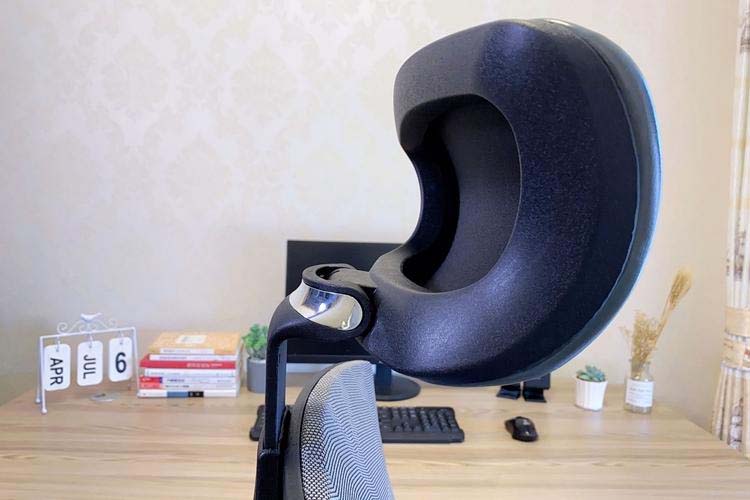 Backrest
The back of this chair adopts a bionic curve design, carved intuitively to fit the four curves of the human spine. This way, it's possible to maintain a healthy shape of the spine. The material used on the back of the chair is polyester mesh which offers excellent air permeability and prevents excess sweating during hot weather. Since the chair back fits closely in the back curve of the human body, it offers strong support to the area thus making it very comfortable to sit. If you wish, you may adjust the back angle up to 140° and lift the height to match your specific situation.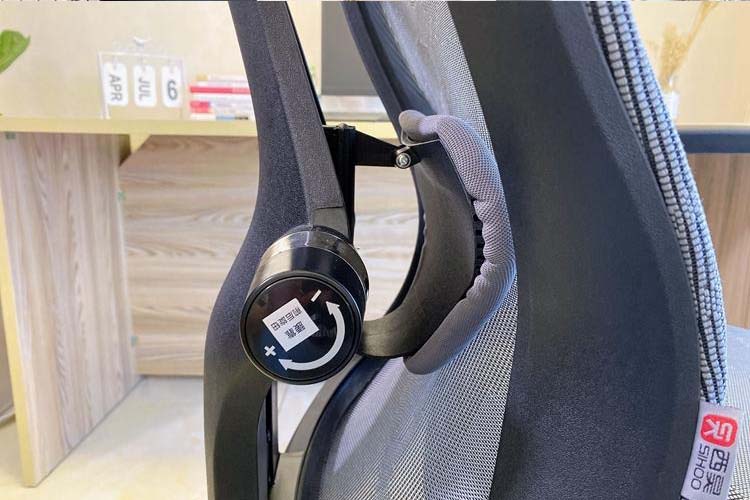 Movable waist rest
The initial waist angle of this ergonomic chair is 110°. Sihoo adopts a professional waist support structure that's guaranteed to provide proper support on your waist. It's also possible to adjust between 1.5cm and 9.00cm so that you can select a comfortable angle. Using this chair, you will effectively reduce the pressure around the waist and keep the waist at a comfortable and relaxed posture.
Handrail
This chair's armrest has a plethora of functions. It is moderate in width and versatile. You can rotate it or adjust it up and down, and back and forth. This makes it possible for you to find a suitable position that will support the elbow.
Cushion
The saddle-shaped cushion can move 5cm forward to match the size of buttocks and thighs. It fits naturally thus helping your buttock muscles to stay relaxed during work. Similarly, the cushion features a full mesh structure of a dragon pattern. It uses a special mesh material, with excellent air permeability. This soft material helps you stay cool during work even when it's hot.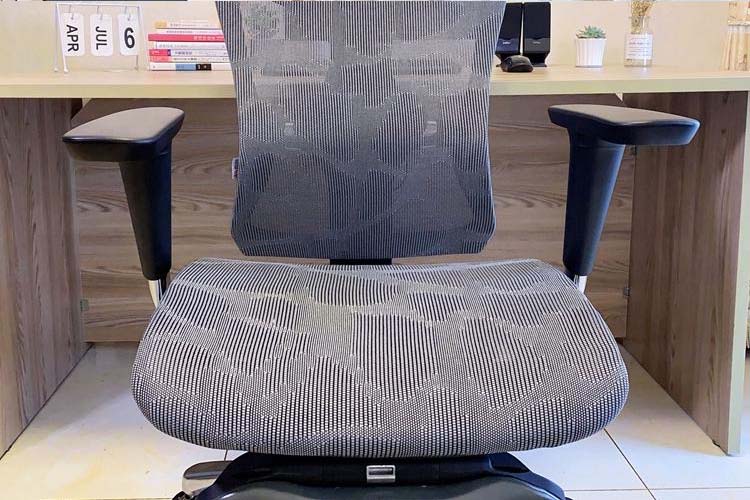 Pedal
Do you fancy taking naps on your computer chair? You can now do so at any moment when using this office chair. It comes with a hidden retractable peddle that you can pull out when you want to rest your feet or straighten up your body for a while.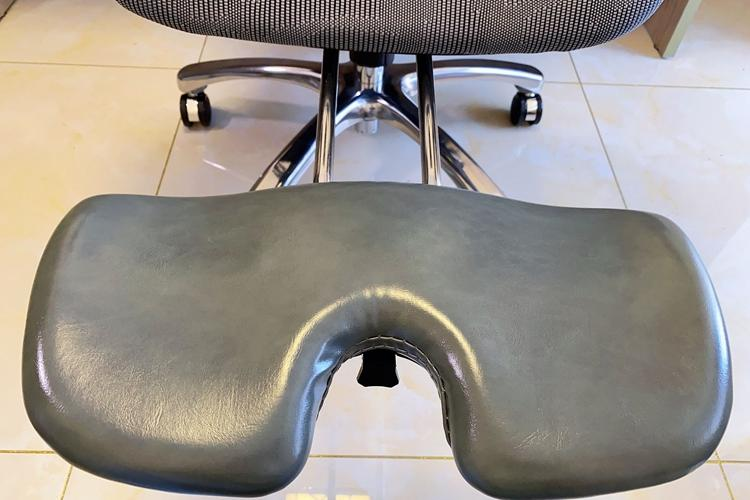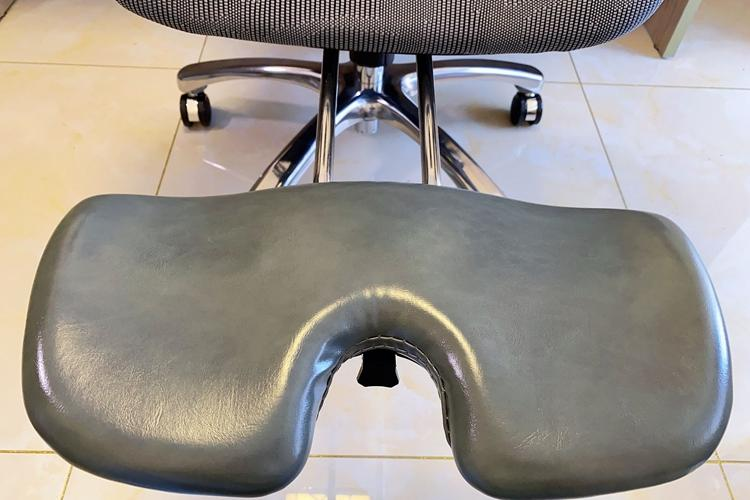 Chair base and roller
This chair is supported with a neatly polished aluminum alloy shaft and five-star feet for an elegant appearance and proper balance. Beneath the feet are high-quality silent anti-pulley rollers. These come in handy when moving the chair around.
The actual experience
Now, we've gone through the installation and you can't wait to feel your new office chair? I can't blame you! But you may need to adjust it first to fit your specific needs. You should be able to adjust the height and angle of the chair using the switch under the chair and the button on the side, respectively.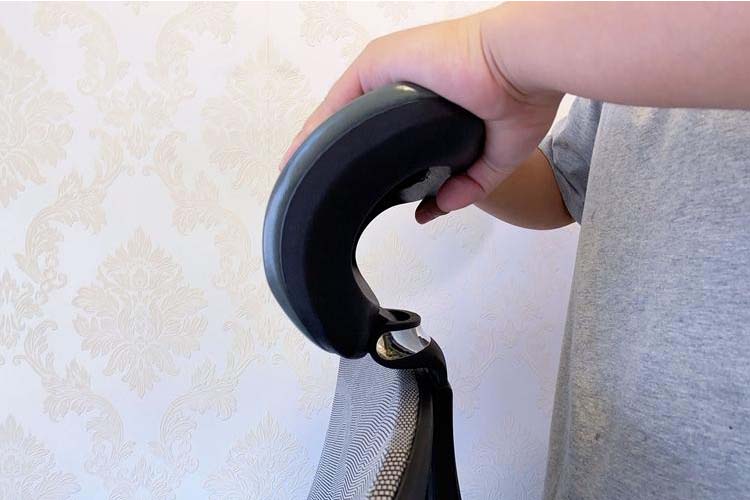 Having adjusted my chair and ready to try it, I'll share my overall experience in the sections below:
Measurement of fit
First, I sit on it and I can confirm that I feel comfortable. I can conveniently lean my back against the chair's back. I find that my back can closely fit in the backrest. So, I will confidently award full marks for the overall fit!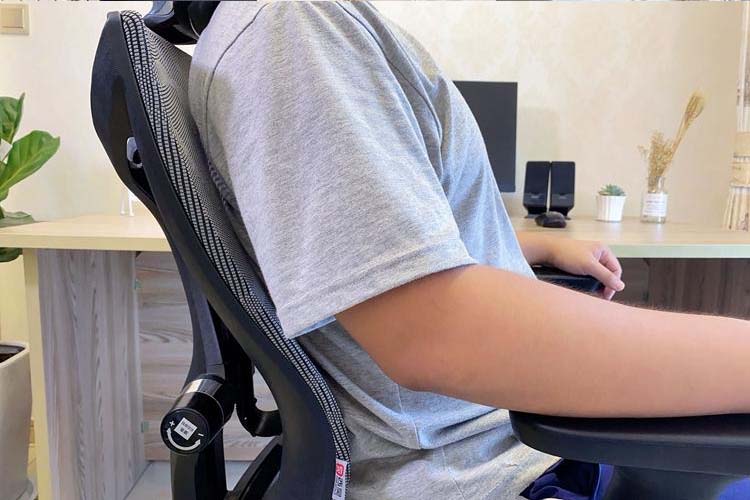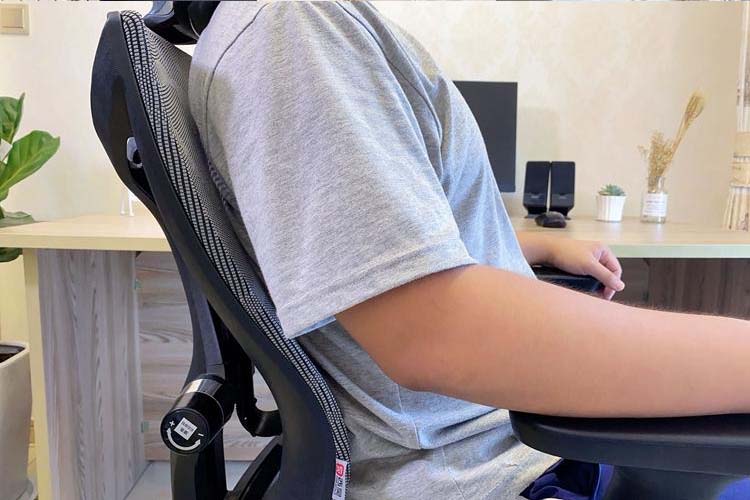 Because the back of the chair conforms to the ergonomic design, the waist pillow falls in the waist position. The waist feels good. This means the waist pillow offers the necessary support thus making it comfortable to lean on. Next, I lean on the top. My entire body is very straight. So no worries about developing a hunchback.
Lie back position
Then I tested its reclining function. Before this chair, I could only lie on the table to sleep for a while. And this would always get my arm numb. After testing this chair, it's a totally different experience.
You see, when I lie on it, my whole body is relatively stretched and feels naturally relaxed. The headrest fits perfectly with my neck. My body is well supported and I can fall asleep quickly.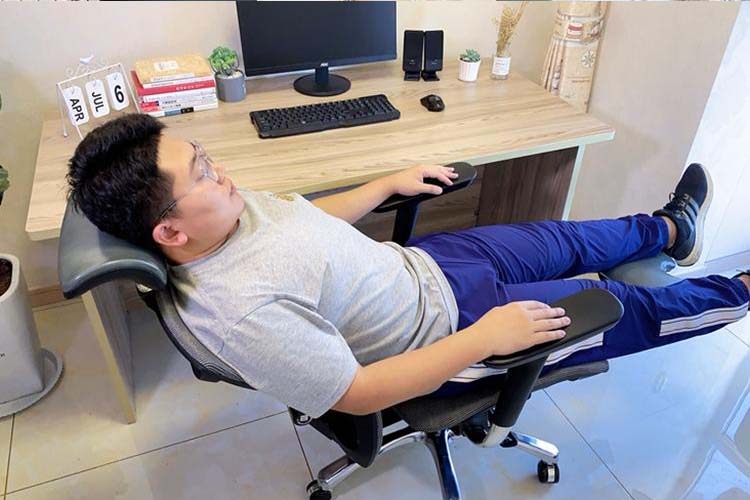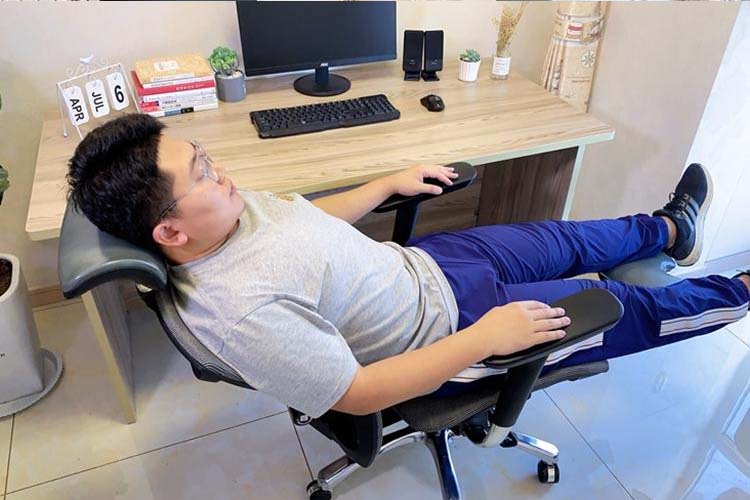 Evaluation summary
Going by my experience with this chair, Sihoo ergonomic chairs are worth mentioning in terms of appearance and strength. When compared with other products in its price range, Sihoo furniture stands out from the pack. To top it all, the overall feeling when sitting on this chair is very good. After the installation and actual test experience, I will give the score for various chair aspects as below:
Appearance ★★★★☆
This seat is simple and fashionable. Comes in a classic color that complements any decor. Whether you work at home or office, it will improve the aesthetic appeal of any room.
Fit ★★★★★
From the head pillow to the foot, this chair meets all ergonomic considerations. So, the head, neck, back, thighs, and legs fit perfectly. It takes care of every part of the body that contributes to your posture. Its ability to conform to your body's shape ensures that you always keep a good sitting posture during work.
Comfort ★★★★★
Having enjoyed the first-hand experience with the chair, I can attest to the high comfort level of the chair. With high-quality materials and a flexible adjustment design, it is easy to find a comfortable posture suitable for you. The permeable materials allow free flow of air, therefore, improving your comfort, especially during hot weather.
Safety ★★★★★
This computer chair is strong and safe. The parts have undergone inspection and approval by BIFMA and SGS.
Limitations
We've mentioned so many benefits of this office chair. But like most products, it's hard to find an item without a single demerit. For this product, anyone who loves color might find their choices limited. This is because this chair is available in black, gray, and scarlet only.
Wrapping Up
Since I started using this Sihoo m18 ergonomic chair, my waist is not as painful as before. I will declare that I haven't changed my work hours at all. I still work for long hours, even late into the night. Therefore, I can confidently attribute this comfort and back pain relief to this evolutionary office chair by Sihoo.